The Wild West: Taos and Beyond

Western Funhouse
Saddle up your pony and head for the Taos Unlimited Western Funhouse! You'll find fun features like:
• Wild West Saloons
• Vintage Western Toys
• Vintage Paper Doll Fashion Shows
• (featuring Roy Rogers and Dale Evans)
• Movie Locations of the Great Southwest
• Cowboy Boot Art
• History of the Cowboy Hat
• My Baby Loves the Western Movies
• (and TV Shows from the 1950s and 1960s)
• Painted Ponies
• Rusty Things
• West Is Best Decor
• Western and Southwestern Collectibles
• Taos Unlimited Western Funhouse Store

History of the Wild West
Explore the colorful history of the Wild West, as it happened in Taos...and beyond.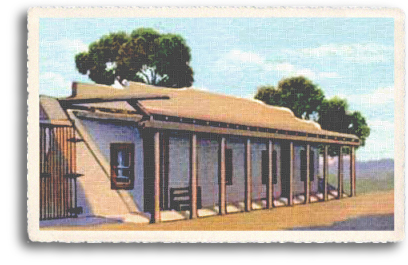 Kit Carson
On any visit to Taos one name you will see again and again is that of Kit Carson: from the steet sign dedicated to the legend to the regional electric coop that bears his name! The Kit Carson story is as wide as the Rio Grande and as high as the Rocky Mountain foothills that grace Taos land. Enjoy the life story of this great frontiersman. (Kit Carson Home pictured right)

John Dunn
Another frontiersman whose name looms large in Taos history is John Dunn. Enjoy the life story of this Taos legend.

Governor Charles Bent
Read the story of the highly respected figure of the Old West who was New Mexico Territory's first American governor. The colorful life of Charles Bent includes accounts of hauntings at the site of his downtown Taos family home, where he met a violent death.

Pawnee Bill

More Wild West Features to come...